Frits & Powders
Exploring ideas for the MFAH Impressionist show from the National Gallery took us in several directions. Inspired by the rose, we applied a rose paperweight technique to a vessel form. It was interesting to work out the process in white. So often the color is king, and dictates the development of a project. In the absence of color, texture, movement and form captured our attention.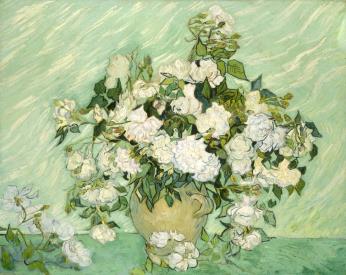 ---
One thing leads to another
---
Shards & Murrine
---
Cold Working
---
Crackle Vases
---
Paper Weights
---
There are dozens of other vases and glass items not pictured here on display in the studio showroom. Work is for sale at representing Galleries, during our
Studio Open House and by appointment.
Copyright © 2009, HoustonStudioGlass.com, All Rights Reserved.